Athens Vessel Performance Optimisation Forum
11/02/2020 @ 08:00

-

17:00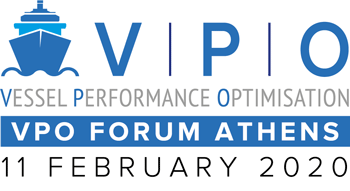 Greek shipping companies are making big strides in how they manage the efficiency of their vessels, manage fuel costs and support seafarers to do more. We'll hear about how they do it at Digital Ship's vessel performance optimisation forum in Athens on Feb 11. Free admission for shipping companies. Chaired by Antonis Trakakis, Chief Technology Officer, Forward Ships (Arista Shipping).
​
We will hear experts from Pantheon Tankers and Alpha Bulkers, Bernhard Schulte Shipmanagement, and LATSCO Marine Management, explain how they approached the most critical part of managing vessel performance – the vessel performance managing system.​
​
Experts from Arista Shipping, MeteoGroup and Miros group will present experiences and technologies for managing fuel costs, including working with real time wave data and using LNG as a fuel.​
​
To make it all work, you need the seafarers onboard. The energy manager of Tsakos Columbia Shipmanagement, and the technical manager of Iason Hellenic Shipping, will explain how they did that.​
​
Anastasia Papadopoulou, Partner, Keystone Law will explain how to make investment in green technologies provide a good return.​
​
Finally delegates will be invited to join round table discussions where you can share your own thoughts and experiences with other experts. You can choose between discussions on making better use of big data, saving bunkers on every voyage, and how to better optimise the human factor. ​
​
If you are interested in developing your knowledge of how to optimise vessel performance, reduce fuel costs and keep crew engaged, where better to come than to Athens. We have free places available to employees of shipping companies. We also have a range of sponsorship opportunities still available.​